H13-612-ENU HCNA-Storage-BSSN 3.0 exam dumps will be released!
To all HCNA-Storage-BSSN 3.0 H13-612 candidates: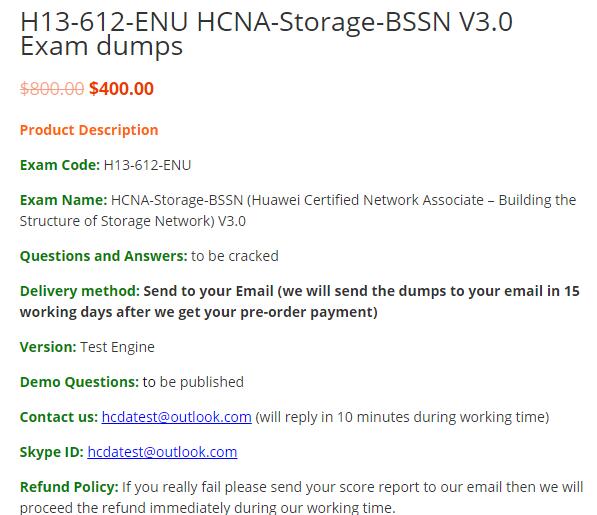 This H13-612-ENU exam is very hot recently. In the past, If you want to get HCNA Storage certified, then you have to pass H13-611 exam. H13-611 exam is available for both English and Chinese language in Prometric. However, Huawei changed it this year.
Now, HCNA Storage H13-611 is only for Chinese exam. (Huawei official changed again on beginning of May 2018, H13-611 suit for both Chinese and English again)If you want to take the English exam, then the new code should be H13-612-ENU exam. At present, there is no update dumps for this HCNA-Storage-BSSN V3.0 H13-612-ENU exam. However, we can specially crack it for you even it is dangerous for us to do so. But the crack fee is a little high.
You can go to our H13-612 shop page to see the details.